Where the mountain meets the sea, the phrase 'holiday in paradise' truly comes to life.
Experience a New Destination
Whether you are looking for a beachside escape, a retreat, or a scenic hideaway in the hills of Zambales, C & J Sunset View Resort will create unique experiences and memories for you to treasure.
C & J Sunset View Resort Amenities
Wake up each morning feeling refreshed, renewed, and ready to take on the day. At C & J Sunset View Beach Resort, we offer a variety of amenities and services curated to your needs to make your stay even more memorable.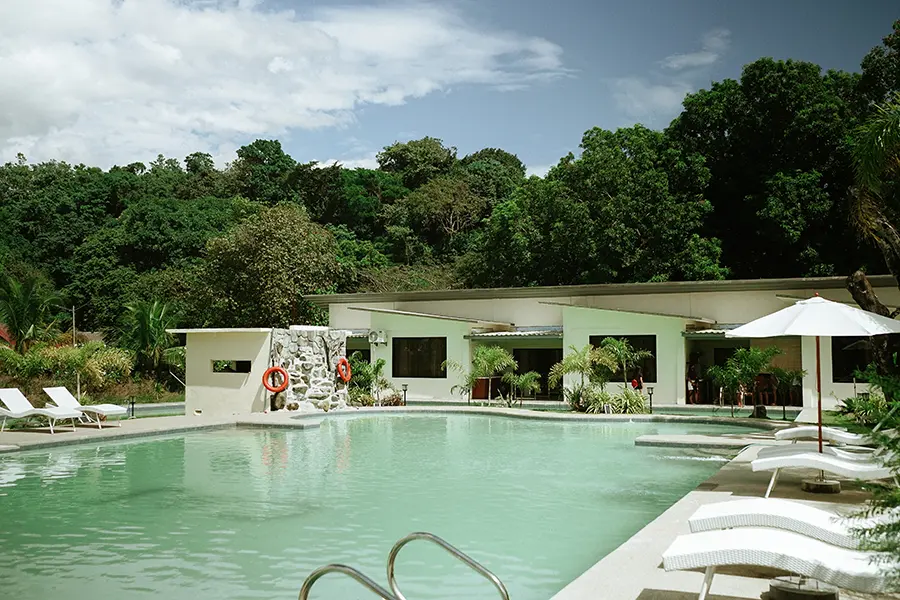 Swimming Pool
Included in the Room Rate
Access to Bar
Included in the Room Rate
Access to Restaurant
Included in the Room Rate
Visited this during the holidays. This place has a decently sized pool. The sand is mostly black, a legacy of the Mount Pinatubo eruption a few decades ago. The rooms we rented had 2 queen sized beds, a cabinet, 2 beach type string chairs, a coffee table, and a lamp. The bathroom is big. The shower has a water heater, and the toilet had a bidet. Yay.
We had a great experience at this resort. The pool was amazing, the waves at the beach was good for surfing too. Good food and relaxing colors and atmosphere of the place.
We really enjoyed our stay. The facilities are well maintained and they have a very accommodating staffs.
Nice place to unwind and have a party... Night swimming and a place to stay for the weekend...
Really great resort! Truly you will get the best sunset view!
Discover
C & J Sunset View Resort in Zambales offers much more than a place to stay; it is an oasis for anyone wanting a vacation from modern-day stress. It is nestled on a hidden stretch of charming beach.